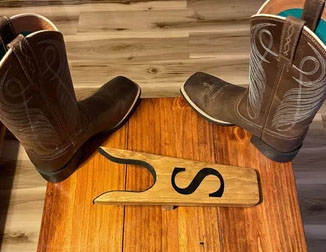 To use a boot jack 👢, start by placing one foot directly on the back of the device itself.
Once the boot jack is secured, advance your other foot forward and place its heel into the open mouth section of the boot jack. 🦶
To take off your boot, simply lift up your front leg and the bottom of your boot will catch on the boot jack, freeing it from your foot. 💪
Also see: our article on the blundstone boot jack, or some great examples of custom boot jacks here at Cowboy Customs.
Frequently Asked Questions
What is a boot jack?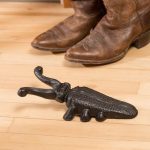 A boot jack is a small, U-shaped tool that helps in the removal of boots. It has a gripping mouth at one end to fit around the heel of the boot, and a flat area on which weight can be applied with the opposite foot. Boot jacks are often used as an aid for people who struggle to remove their boots due to conditions such as arthritis or injury. There are many different types of boot jacks on the market, but they all share one common flaw: they require you to use your hand in order to remove your boots. This can be difficult or impossible for people with certain disabilities or injuries.
What are some of the benefits of using a boot jack?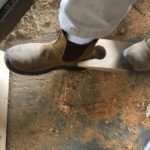 There are many benefits to using a boot jack. For one, it makes the process of removing your cowboy boots much easier than if you were to try and remove them by yourself. Boot jacks are also great for preserving the condition of your boots, as well as your back! Using a boot jack can spare you from having to bend over, which is especially helpful if you have back pains. In addition, boot jacks are very versatile - they can be used with both cowboy boots and regular work boots - so you don't have to worry about replacing them as often.
How can you use a boot jack to remove your boots easily?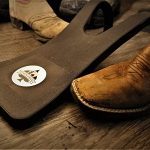 If you're looking for an easy way to remove your boots, a boot jack is the ideal tool for the job. Some boot jacks even have some sort of serrated surface that can help remove mud and dirt from footwear, and they are also made in such a way that it makes them easy to use. In addition, many boot jacks come with a built-in scraper that can be used to remove mud from beneath the boots. The only downside to using a boot jack is that it can result in some dirt & soil in the front of your entrance if people scrape their boots off using the boot jack. But this can be easily fixed by having a boot brush installed outside your front door, or having people wipe their boots off on the welcome mat before entering. Overall, boot jacks are an incredibly handy tool to have around, especially if you tend to wear boots often
What are some of the things you need to consider when using a boot jack?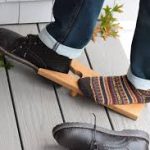 When using a boot jack, there are a couple of things you need to keep in mind. The first is that removing your boots are easiest if you're wearing socks. If you are barefoot in your boots, sometimes it's as if they become welded to your feet, making them more difficult to take off. Second, make sure you stand squarely on the back of the boot jack with your free foot before you try to remove your boot. Otherwise, well, the boot jack will likely go flying if you try to pull it off.
How can you avoid damaging your boots when using a boot jack?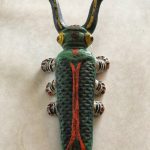 If you're using a boot jack to remove your boots, it's important to be careful not to damage them. Here are a few tips: Make sure the boot jack is the correct size for your boots. If it's too large, it could damage them. Don't use excessive force when removing your boots with a boot jack. This can cause them to tear or become damaged. Use a boot jack with leather or some other protecting material on the inside of the jack in order to protect your boots.
What are some of the other uses for a boot jack?
How much do boot jacks cost?
Is it OK to use a boot jack on work boots?
Is it easier to use a shoe horn or boot jack?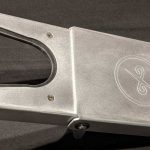 We've found that most people prefer a boot jack over a shoe horn. The main reason for this is that a boot jack is significantly more effective at getting your boots off quickly and easily. A shoe horn, on the other hand, can be a little more difficult to use and often requires more effort to get your boots off.
Are there any safety concerns with using a boot jack?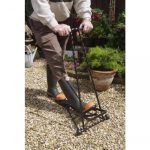 Yes, there are some safety concerns that you should be aware of when using a boot jack. First and foremost, it's important to make sure you're standing squarely on the back of the boot jack to ensure it's stable. If the boot jack wobbles or moves around, it could cause you to lose your balance and fall.
Why are my boots so hard to get off?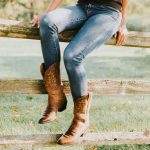 This is a question that a lot of people ask - especially those who are new to wearing boots. The reason why your boots may be tough to get off is because they either don't fit properly or they're not broken in yet. If your boots don't fit properly, then they're going to be very difficult to take off. Make sure that you're buying boots that fit your feet snugly but comfortably. If they're too tight, then you won't be able to get them off easily. On the other hand, if they're too loose, your foot could move around too much in the boot causing blisters.
How do you break in leather boots quickly?
Breaking in a pair of leather boots can be a bit of a process, but there are a few things you can do to speed up the process. First, it's important to choose the right pair of boots. Make sure they're made from soft, pliable leather and have a comfortable fit. Once you've got your boots, there are a few ways to break them in quickly. One method is to wear them around your house for short periods of time each day. This will help the leather conform to your feet and stretch out any areas that feel tight. You can also gradually heat up the boots using a hair dryer before you wear them around your house. If you have specific pressure points on your feet, you might be able to have them stretched with a boot stretcher. Just remember to break your boots in slowly. Avoid the temptation to just wear them constantly at the beginning. Allow the leather to gradually get worked in and stretch on it's own.